Everyone deserves AFFORDABLE hearing aids! 
Are your ears happy?

Happy Ears is dedicated to changing how traditional private practices and hearing aid stores have operated in the hearing industry for years by offering affordable hearing aids to everyone. Happy Ears Hearing Center provides Audiology and Physician Managed Hearing Healthcare for all types of Hearing Loss using State-of-the-Art Hearing Aid Technology. We believe the cost of hearing aids should not be a barrier when deciding who to trust with your hearing health.
Hearing loss is unique and is not something that can be easily or accurately treated by purchasing cheap hearing aids over the counter, online, or next to the toilet paper isle in a big warehouse store. If affordable hearing aids were more accessible, more individuals would have happy ears.
In order to have the highest success with hearing aids, hearing loss must be treated by hearing healthcare professionals with extensive backgrounds and education in hearing loss. Happy Ears Hearing Center only employs Doctors of Audiology who are highly trained in hearing technology and are passionate about helping others to hear their best.

Full Diagnostic Hearing Testing for children and adults
Complimentary New Patient Consultations
Hearing Aid Fittings using Real Ear Verification
FREE product demonstrations
Cochlear Implant Evaluations and Mappings
Bone Anchored Hearing Aid demonstrations, fittings, and adjustments
45 Day Trial Period for all hearing aid purchases
45 Day Money Back Guarantee
3 year loss, damage, and repair warranties for ALL levels of hearing aid technology
Free batteries included with purchase of Service Plans
*All Services are performed by licensed Doctors of Audiology
Now serving Surprise, Sun City Grand, Sun City West, Sun City, Peoria North, Glendale, North Phoenix, and Goodyear, Arizona.
We are "in-network" with most insurance companies and look forward to making your ears happy.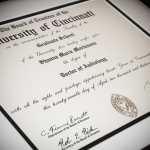 There has been a lot of consumer confusion over professional roles in the diagnosing and treatment of hearing loss. Many individuals facing hearing loss do not know the difference between an Audiologist and a hearing instrument specialist (dispenser). How do you know who you can trust? An important distinction to understand when treating your hearing loss is the difference between an Audiologist (Au.D), and a hearing instrument specialist (BC-HIS). Don't let a white lab coat fool you.
An Audiologist is a degreed professional who is extensively trained at the doctorate level in the science of hearing; while a hearing instrument specialist (dispenser) is only required to have a high school education and applies for a license after meeting some very basic requirements.