At Happy Ears Hearing Center, we believe in making Happy Ears affordable to everyone. Our hearing aid prices vary by brand and technology level. We have hearing aids that fall into basic, good, better, and best categories. Many insurance plans cover a portion of the cost of hearing devices and others cover the majority of the cost of hearing devices. To find out what options are available for your individual needs, schedule with one of our amazing audiologists at Happy Ears Hearing Center.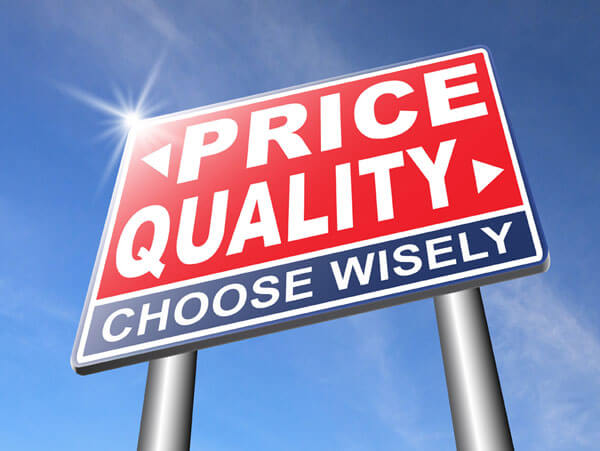 Hearing Aid Price Factors
How well you want to hear in noisy situations?
Will having direct connectivity from your hearing aids to your phone enhance your life while you hear amazingly well?
The outcome of your hearing test (audiogram) along with the features and benefits you want to take advantage of to improve your lifestyle will determine how much your hearing aids will cost.
Yes, Costco Hearing Aid Prices are Cheaper…
But that comes at a cost. Too often we see patients who have resorted to purchasing hearing aids in big warehouse stores to get lower pricing. They come to us for help after they have lost confidence in where they purchased their hearing aids from and after multiple adjustments with poor outcomes. Most of these patients are not satisfied with the fit or the way they sound.
Unfortunately for the patient, these warehouse stores do not have the best interest of the patient in mind. They do not tell them they are purchasing locked hearing aids that are not programmable by an outside business. They are more about how many devices they sell on a daily basis, but are not focused on patient follow-up. That is Big Box and Private label's way of keeping you coming back to them. Even if you are unsatisfied.
Even though these cheaper prices may sound like a better option, they are still expensive if they are not appropriate for your hearing loss and not programmed properly. Most of these stores employ technicians who have limited education in hearing loss and treatment.
Hearing Loss is as Unique as a Thumbprint
Hearing loss is unique and is not something that can be easily or accurately treated by purchasing hearing aids over the counter, online, or in big warehouse stores where you are just another number.
Happy Ears Hearing Center firmly believes, to have the highest chance of success with hearing aids, hearing loss must be treated by hearing health professionals with extensive backgrounds and doctorate level education in hearing loss. This is why Happy Ears Hearing Center only employs Doctors of Audiology.