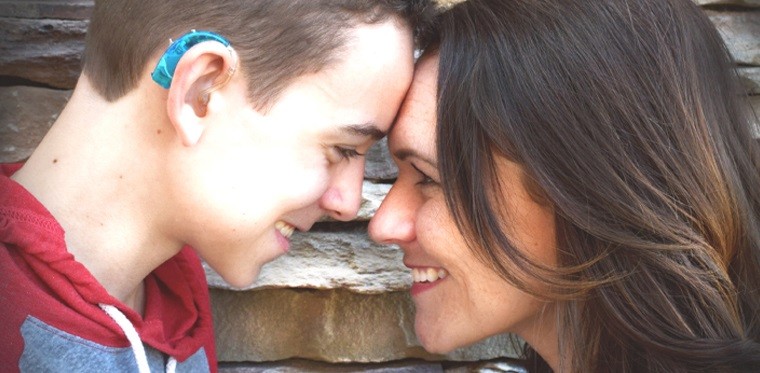 At Happy Ears Hearing Center your hearing healthcare experience will be like none other. Our practice is patient-centered, NOT sales-centered. Our expert audiologists will perform a complete diagnostic hearing examination to determine if you have a hearing loss, your degree and type of hearing loss, if the hearing loss is medically correctable, or if hearing aids are your best option.
Your Hearing healthcare starts prior to testing, we will perform a thorough examination of both ears. We test for middle ear function by performing a tympanogram. This test gives us valuable information about the middle ear to determine if there are any medical implications causing your hearing loss that are correctable. After performing a tympanogram, we will thoroughly test your hearing. We test hearing in a state-of-the-art sound chamber to determine exactly what you hear at all of the speech frequencies. We also test to see how well you understand speech in quiet as well as in noisy situations. If you are experiencing tinnitus, we test to determine what frequencies you have tinnitus in order for us to determine the best treatment options.
Our Audiologists will thoroughly explain all of your test results and discuss treatment options that are specific to your hearing loss, hearing situation, and hearing goals. You will have a complete understanding of your test results. Our Audiologists will discuss various options to achieve the best hearing outcome. This is important if hearing aids are necessary, as there are many different options and price points, which ultimately depend on the person and the lifestyle they live. You will be able to experience first hand the technology that is currently available with our in and out-of-office demonstrations.
We carry the most current technology on the market from the most reputable hearing aid manufacturers. Our Audiologists are experts in hearing aid technology and trained and skilled in all styles and all manufacturers, including extended wear hearing aid technology, rechargeable hearing devices, and surgical hearing devices.
We offer a full line of custom products at any price point.
Happy Ears Hearing Center works with most insurance companies, discount hearing aid programs, and offers financing and payment plans to those who need them. We offer hearing products to fit any budget.
If you have recognized the need to find out more about your hearing concerns, contact us at the clinic nearest you and schedule your free consultation with one of our Doctors of Audiology today!