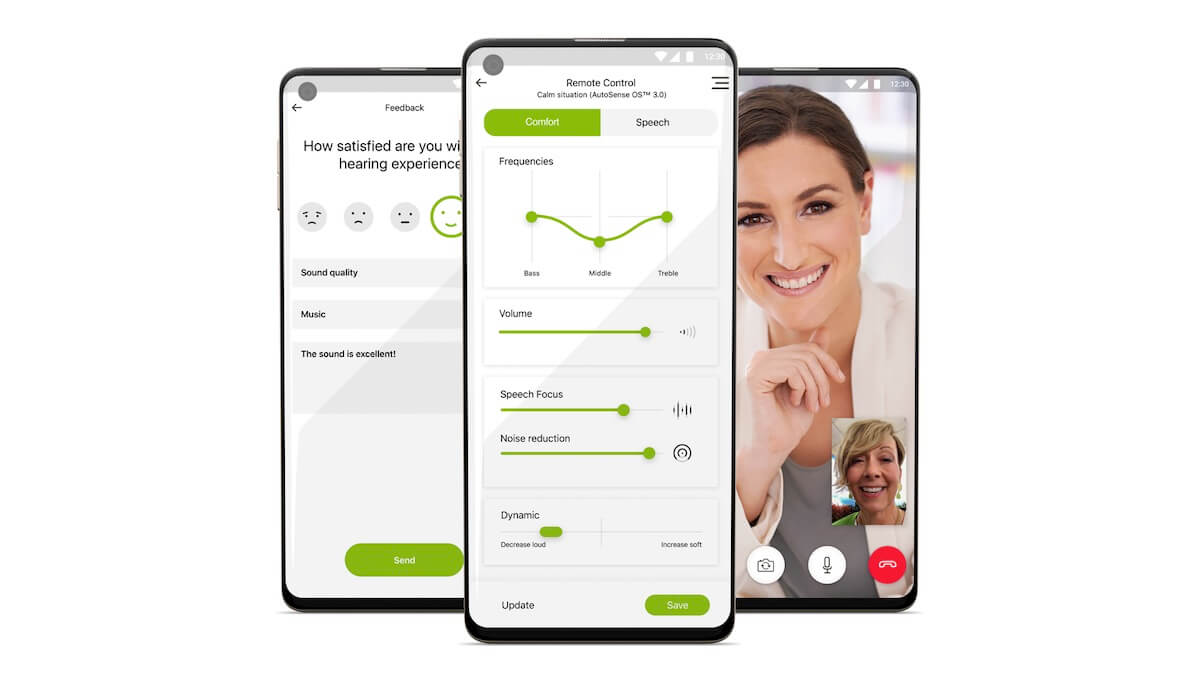 Telehealth Services and Remote Programming
Happy Ears Hearing Center is excited to announce that we are now offering Telehealth visits. Telehealth is a more convenient appointment option, which allows our patients to have a visit with their audiologist from the comfort of their home or office. The Telehealth platform we use allows our patients to have a secure two-way video visit with their audiologist using a home computer or their hearing aid app on their smart phone. Most newer hearing devices have Telehealth capabilities that allow for remote programming and adjustments.
*Limited Time Offer* Trade in your old hearing devices for newer Telehealth compatible hearing aids.*
**Offer not valid for those with insurance benefits**
To schedule a Telehealth appointment, please use the information and links below and don't forget to ask about our Trade-In Offer for Telehealth compatible hearing aids.