Visit a Local Hearing Center
Get Tested for Hearing Loss
Audiology, Hearing Aids & Tinnitus Center
Scottsdale, Arizona
At our Scottsdale, AZ Hearing Center, we love helping our patients have happier hearing.
Work with one of our wonderful audiologists to learn about the variety of hearing aid options and treatment options available for better hearing. Our audiologists provide treatment for tinnitus. We also work with a variety of hearing devices including cochlear implants, bone anchored hearing aids, and traditional hearing aids.
Our Audiologists stay up to date on all of the latest hearing technologies and have studied for many years to provide the highest quality Audiology services in the Scottsdale area.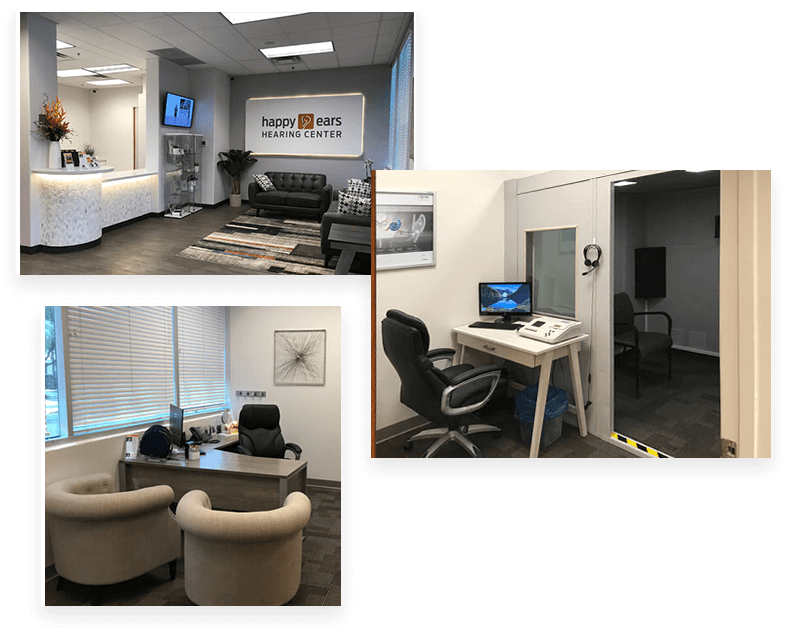 Hearing Services
Hearing Tests
Pediatric Hearing Tests
Hearing Aid Evaluations
Hearing Aids
Hearing Aid Repair
Bone Anchored Hearing Aids
Cochlear Implant Evaluations
Cochlear Implant Mapping
Wax Removal
Tinnitus treatment
Happy Ears Hearing Center
Mesa, Arizona
6116 E Arbor Ave #110
Mesa, AZ 85206
Phone: (480) 562-6001
Fax: (480) 562-6010
| | |
| --- | --- |
| Monday | 8:00 AM – 5:00 PM |
| Tuesday | 8:00 AM – 5:00 PM |
| Wednesday | 8:00 AM – 5:00 PM |
| Thursday | 8:00 AM – 5:00 PM |
| Friday | 8:00 AM – 2:30 PM |
| Saturday | Closed |
| Sunday | Closed |

Closed 12 pm – 1 pm for lunch