See why over 10,000 patients have trusted us with their hearing healthcare since we opened our doors in 2015.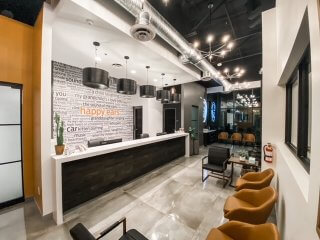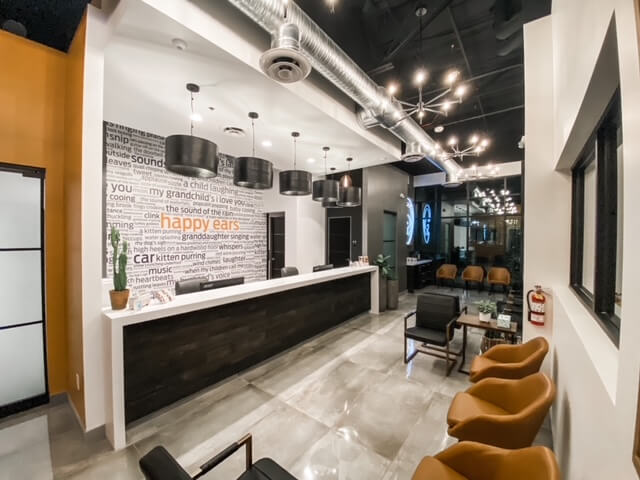 Happy Ears Hearing Center is one of the most trusted audiology practices in the greater Phoenix area. So, why choose happy ears? We are one of the very few offices in the valley that follow Best Practices when it comes to treating hearing loss. We ensure that every patient receives a treatment plan appropriate for their individual hearing needs and follow-up care.
Our audiologists use real-ear verification measures as well as patient outcome questionnaires. We test every patient's ability to hear, not only in a quiet booth, but also in background noise. Hearing aids are not the only option for better hearing. Sometimes, hearing aids are not appropriate and patients may require a cochlear implant or surgical device to hear well. Dr. Dewsnup is very particular about the Audiologists who she brings into her practice. Having a child with significant hearing loss and vision loss, she knows the importance of accurate treatment performed by doctorate-level clinicians and expects high-level care.
Our audiologists are highly experienced in working with patients who have all types of hearing loss, especially complex cases. Our providers are also cross-trained on surgical devices and vestibular and balance disorders. We are a full service audiology practice that follows the medical model.At Happy Ears, we believe that all individuals should have access to high-quality and personalized hearing healthcare, which is why we are highly recommended by many physicians throughout the valley and have developed relationships with some of the best surgeons to ensure our patients receive the best care possible. We do not refer patients to offices known to provide bad patient care. We also work with hearing foundations to help individuals who cannot afford hearing aids receive devices to improve their quality of life.
Happy Ears Hearing Center is excited to announce that in 2021, we partnered with The American Institute of Balance and are now a Center for Specialty Care for patients who have dizziness and imbalance disorders. Not only do we treat hearing loss and disorders of the auditory system, our providers all have a personal life experiences with hearing loss. We truly understand how hearing loss can impact your life and are passionate about helping to treat it. We guarantee that you won't find better hearing healthcare anywhere else. Call Happy Ears Hearing Center today to begin your journey to happier hearing.Happy Ears Hearing Center is currently located in Peoria, Mesa, and Surprise, Arizona. Our offices are conveniently located near Glendale, Phoenix, Goodyear, Buckeye, Gilbert, Queen Creek, and Apache Junction.